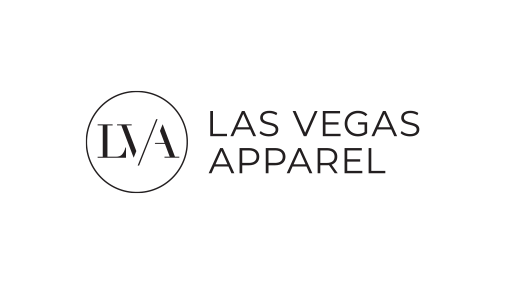 Las Vegas Apparel More Than Doubles in Size Leading up to Second Semi-annual Buying Event
Las Vegas – Las Vegas Apparel's second edition will expand to showcase 50 brands – Over twice as many as its inaugural event – and growing numbers of events, amenities and resources, February 12 – 15, 2022, at the Expo at World Market Center Las Vegas.
"Our second Las Vegas Apparel event will be bigger and better than its premiere, and we are excited to carry the positive momentum into a new year," said Caron Stover, IMC senior vice president, apparel. "Las Vegas Apparel is becoming a must-see destination among Las Vegas Fashion Week offerings."
Las Vegas Apparel will present 60 brands showcasing 80+ lines at its second-ever event. Buyers will be able to source both Spring/Summer '22 immediates as well as Fall/Winter '22 for young contemporary, accessories, and shoes from top apparel lines, including: Barefoot Dreams; Entro; Gigio; GLAM; Kori; LLOVE; Mer-Sea; She + Sky; Timing and Umgee, and top accessory and shoe lines, including: ABLE; Ava Capri; Ella Stein; enewton; Jonesy Wood; Lucca + Dani and Musse and Cloud.
As an added benefit, Las Vegas Apparel buyers will have access to select World Market Center Las Vegas permanent showrooms open during Las Vegas Apparel. These suppliers of cross-category merchandise will offer additional lines including point-of-purchase resources such as candles, stationery, personal care items, décor and gifts.
"We are so excited to expand to the Las Vegas Apparel market, meet new buyers and grow our businesses together," said Jonesy Wood, owner of Jonesy Wood Designs jewelry company from Chattanooga, TN. "I'm so happy to see Atlanta Apparel expand and partner with such a great crew that has always had my back; this team really understands and cares about seeing my small business grow and give me the opportunities needed in order to do so."
Events are back in full swing for February Las Vegas Apparel, kicking off with the all-day Jonesy Wood 24k gold permanent jewelry giveaway on opening day, Saturday, February 12. On Sunday, February 13, attendees are invited to visit the Las Vegas Apparel private football watch party for the big game at 3:00, outdoors at the Downtown Las Vegas Events Center.
The main lobby will offer two installations – a Fashion Trend Gallery showcasing upcoming Fall/Winter 2022 trends and a Modern Luxury-sponsored lounge to relax and recharge during market. Daily amenities also return for Las Vegas Apparel's February edition, with a live DJ throughout the market, morning and afternoon happy hours, a complimentary juice bar, breakfast and lunch, available food truck options and photo opportunities.
Las Vegas Apparel extended its market by one day running Saturday through Tuesday, February 12 – 15, at the Expo at World Market Center Las Vegas. Exhibits are open Saturday, February 12 and Monday, February 14 from 9 a.m. – 6 p.m. and Sunday, February 13 and Tuesday, February 15 from 9 a.m. – 3 p.m. Registration is available at https://www.lasvegas-apparel.com/.
Las Vegas Apparel is Atlanta Apparel's West Coast fashion sourcing market. Atlanta Apparel's nine yearly markets feature the latest looks in contemporary, young contemporary, fashion accessories and more, plus specialty categories such as children's, plus-size, bridal and social occasion. The next Las Vegas Apparel event happens in February. Market information is available online at LasVegas-Apparel.com.
About International Market Centers: International Market Centers (IMC) serves as the center of commerce for the wholesale furniture, gift, home decor and apparel industries. With more than 20 million square feet of premium wholesale showroom space in High Point, N.C., Las Vegas and Atlanta, IMC has more than 60 years of relationships and experience creating scalable business platforms for wholesale commerce. With the launch of Juniper, a fully integrated omnichannel B2B commerce solution and multiline B2B e-commerce marketplace empowering buyers and sellers to better manage and grow their business at markets and year-round, IMC now provides the only omnichannel sales and marketing platform that seamlessly connects physical and digital wholesale commerce. For more information, visit www.imcenters.com.
###
MEDIA CONTACTS:
Amanda Merritt
Cathy Steel
cathy@cathysteelassociates.com