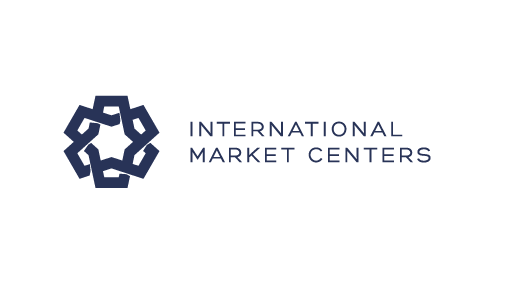 Las Vegas Apparel Gears Up for Introductory Event August 8
Nearly 50 Fashion Lines and 250 Lifestyle Lines to Showcase at New Downtown Venue
LAS VEGAS – Las Vegas Apparel, Atlanta Apparel's first expansion into the western market, is one month away from its introduction on August 8. The three-day buying event is set to showcase a curated collection of young contemporary, women's apparel, accessories and shoes in an intimate – and amenity-filled - environment at the new EXPO at World Market Center Las Vegas (WMCLV). As an added benefit, Las Vegas Apparel attendees will have access to cross-over gift and lifestyle lines presented by World Market Center Las Vegas permanent showrooms open for fashion market week.
"Introducing apparel in our new space and offering buyers crossover-product opportunities is something we have been excited to share, and the time is finally here," said Caron Stover, International Market Centers (IMC) senior vice president of leasing, Apparel. "Las Vegas Apparel introduces an opportunity for retailers to source fashion and lifestyle products, checking off multiple boxes on one buying trip."
The EXPO at World Market Center Las Vegas will display nearly 50 temporary exhibits such as: Adora, A.Gain , J. NNA , LENA and Yahada showing young contemporary; Veronica & Harold, Vintage Addiction and Zsiska showing jewelry and accessories; and Skemo, which features apparel, accessories, jewelry and shoes. For a full list of temporary exhibits, visit the Las Vegas Apparel website.
Las Vegas Apparel also includes participating permanent showrooms at WMCLV representing nearly 250 lines with point-of-purchase resources such as candles, stationery, personal care items, décor and gifts. Highlights include: Archipelago, Aromatique, Bendetti Optics, Inc., Blue Gem Sunglasses, Bomb Cosmetics, Brumate, Bungalow 360, Cardthartic, Del Sol, Dionis Goat Milk Skin Care, HABA USA, Inis, Little Dog Paper Co., Mangiacotti, Naked Bee, Northern Lights, Palladium Jewelry, Pool Candy, PopSockets, San Francisco Soap Company, Scout Curated Wears, Swig, Tweezerman, Twine CBD and Wear Me Pro Eyewear. The full list of open showrooms is available in the Las Vegas Apparel website.
Additionally, all pre-registered buyers for Las Vegas Apparel will receive early market information to begin planning their trip before they reach the sales floor. Along with brand presentations, buyers can expect amenities such as a complimentary breakfast and lunch, happy hours, giveaways and more. For more information and to register, visit LasVegas-Apparel.com.
Las Vegas Apparel runs Sunday, August 8 and Monday, August 9, 2021, from 9 am to 6 pm and Tuesday, August 10, 2021 from 9am to 3pm. All attendees will have access to local, "off-the-Strip" benefits, such as quality, affordable hotels that are close to the EXPO at WMCLV. Downtown Las Vegas hotel options include the all-new CIRCA Resort & Casino ($145 and up), Downtown Grand Hotel & Casino Las Vegas ($54 and up), Golden Nugget Hotel & Casino ($65 and up) and Plaza Hotel & Casino ($65 and up). For hotel pricing, availability and reservations, visit Las Vegas Apparel's Connections Housing website.
Las Vegas Apparel is Atlanta Apparel's West Coast fashion sourcing market. Atlanta Apparel's nine yearly markets feature the latest looks in contemporary, young contemporary, fashion accessories and more, plus specialty categories such as children's, plus-size, bridal and social occasion. Market information is available online at Atlanta-Apparel.com.
About International Market Centers: International Market Centers (IMC) serves as the center of commerce for the wholesale furniture, gift, home decor and apparel industries. With more than 20 million square feet of premium wholesale showroom space in High Point, N.C., Las Vegas and Atlanta, IMC has more than 60 years of relationships and experience creating scalable business platforms for wholesale commerce. With the launch of Juniper, a fully integrated omnichannel B2B commerce solution and multiline B2B e-commerce marketplace empowering buyers and sellers to better manage and grow their business at markets and year-round, IMC now provides the only omnichannel sales and marketing platform that seamlessly connects physical and digital wholesale commerce. For more information, visit www.imcenters.com.